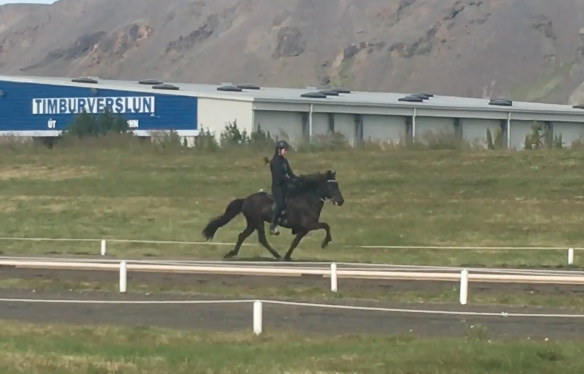 Dögg is a great 1.prize mare sired by the acclaimed Oliver frá Kvistum and the honorary mare Sóldögg frá Hvoli, so Dögg's pedigree is really impressive.
This summer she received 8.48 for ridden abilities, among 9 for pace and spirit and then she competed at Landsmót in young adults class. She's very willing and has long strides in all gaits, and on top af that she suits most riders.
Dögg is currently in training and the aim is a breeding assessment next spring.
* 1. prize mare with 9 for pace and spirit
* Impressive and prestigious pedigree
* Willing and really good gaits
FEIF number

IS2010282011

Sire

Oliver frá Kvistum (8.67)

Dam

Sóldögg frá Hvoli (8.43)

BLUP

125