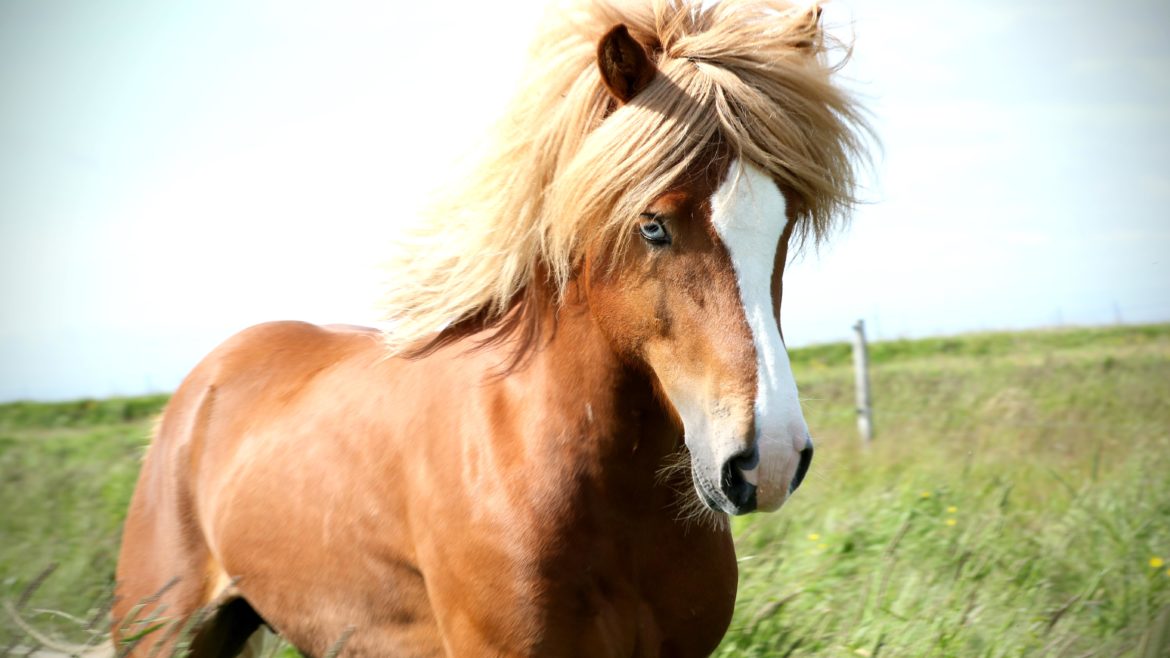 Chestnut with a blaze, blue eyes
Highest evaluation : Landsmót 2016, Hólum í Hjaltadal
Date : 27.06.2016 – 03.07.2016
Rider : Daníel Jónsson
Head : 7.5
Neck/withers/shoulders : 8.5
Back and croup : 8
Proportions : 8.5
Legs : 8.5
Joints : 9
Hooves : 8.5
Mane and tail : 8.5
Tölt : 9
Trot : 9
Pace : 9.5
Gallop : 8.5
Spirit : 9.5
General Impression : 9
Walk : 8.5
Slow tölt : 8
Canter : 7.5
Ölnir is a unique "gæðingur" with excellent temperament. He's got great gaits, among those are 9 for tölt, trot and pace and 9.5 for spirit.
Ölnir won the class of 5 years old stallions on Landsmót 2014, where he got 8.71 in total and 8.93 for ridden abilities.
On Landsmót 2016 he improved his marks even more and won the class of 7 years and older stallions, with a total of 8.82 and got no less than 9.09 for ridden abilities.
FEIF number

IS2009135006

Sire

Glotti frá Sveinatungu (8.64)

Dam

Örk frá Akranesi (8.35)

BLUP

125